Mike's Lawn and Garden, situated in Little Compton, Rhode Island, provides excellent hardscaping services to improve our clients' outdoor areas. Installations of pavers, retaining walls, fire pits, and outdoor living spaces are some of our hardscaping services.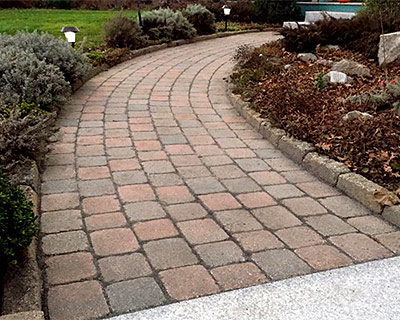 With decades of experience, we have become an industry leader by collaborating with owners, contractors, design engineers, and urban planners to improve the quality of outdoor areas across the region. As a result of the diversity of our clientele, we customize our offerings to meet the requirements of everyone. With our tailored approach, obtaining the hardscaping and brickwork services you want is less of a hassle. Our staff follows all local codes to guarantee you have no problems in the future. Unlike most local hardscaping companies, we can provide you with excellent quality and low prices.
We can take on projects of any scale, and each client will get a top-notch assistance from our staff of highly trained experts. We take care of everything, from initial conceptualizing to final clean-up, ensuring that our customers obtain turnkey solutions. The crew includes master masons, competent paver installation professionals, and retaining wall builders. The designers and fitters collaborate to create outdoor environments that are beautiful, long-lasting, and fully functional.
The satisfaction of our customers has always been and will always be our top priority. We are not only very skilled in installing a variety of hardscaping features, but we also take the time to hear out and answer the needs of each client. We'd love to work with you on your next residential or commercial outdoor living or hardscaping project.
Click on the images below to view a larger display.